A career in health care nursing is often considered thankless. They are unsung heroes of the medical world, finding the perfect balance between medical science and emotions. Helping patients heal medically and mentally by taking full care of their requirements.
Yes, there are long hours, and you will have late calls, but these sometimes paint the profession in a bad light, which we are sure an aspiring nursing student wouldn't want. This is why we are bringing some of the best ethical benefits enjoyed by a nurse in the excerpt below.
We will talk about the medical benefits, extra pay, and leaves. Bring back your faith in nursing, allowing you to understand that it is not exactly a thankless job. Yes, the amount of hard work you are giving is certainly more than the normal corporate 9-5, but so are the benefits.
Ethical Benefits of A Nurse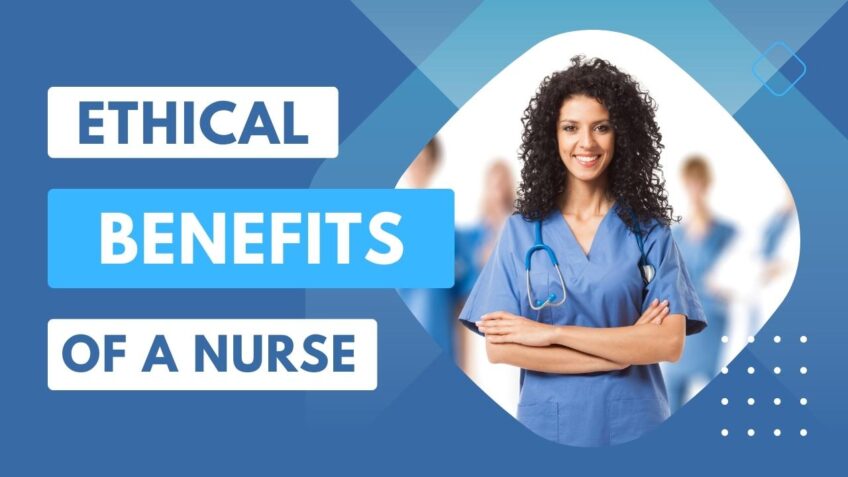 Underneath we will discuss some of the common myths the nursing industry has and the benefits of debunking them.
Myth 1: Nurses Have No Leaves
You will always see a nurse focused on their work like none other. Not leaving their patient's side, taking long night burn out shifts, and even coming on their off time. However, nurses aren't exactly devoid of leaves. In fact, they have more stipulated leaves than an average corporate worker because of the long hours in the weeks. Plus, depending on the demands, they might have to work 10-12 hours a day, and this increases their opportunities for flexible timing. If they work for 10 hours two days a week, the hours for the rest of the week automatically decrease.
Depending on the type of nurse you are becoming, your scheduling will differ and hold respective benefits. For example:
If you are a travel nurse, you will have more chances to pick the location you travel to.
As an at-home nurse, extra hours are not in your job role. You will be paid to take care of the patient until the members of the house return from their respective work. Plus, you are likely to get most of the weekend off as well.
As a school nurse, you will also have vacation periods depending on the school's scheduling.
Myth 2: There Is No Security & Salary Benefit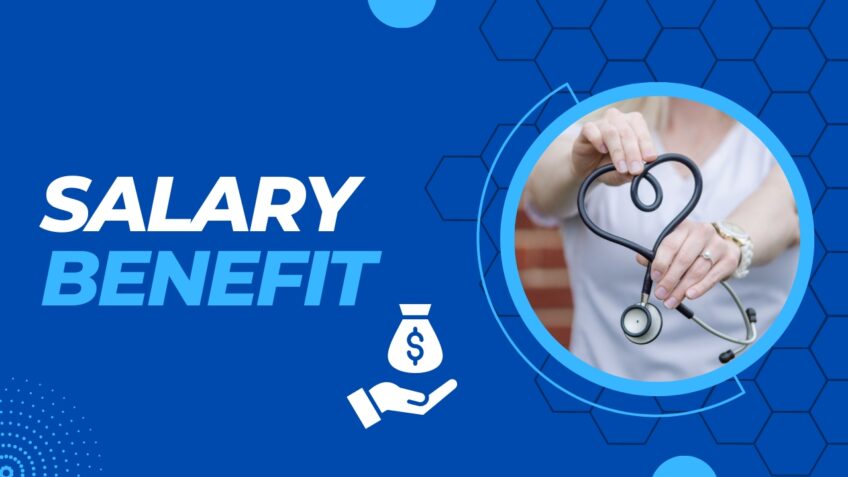 Any job in the medical field is always in high demand. This means you will have more job security than the average person doing the same amount of work. As a qualified health care nurses, you are currently in high demand all over the United States (and other places), which means if your qualifications meet the job role, you can expect a high salary package. Click here to learn more.
The annual average salary for a qualified nurse is more than $80,000 a year, and it can increase with your degree and experience. You could be earning six figures a year.
Nevertheless, the annual salary of a nurse is more than the average annual salary for other jobs. Plus, you will have other benefits for yourself and your family including:
Medical insurance for yourself and your family.
Paid vacations & holidays.
Childcare in the hospital.
Retirement Benefits.
Myth 3: It Is Not as Rewarding and Respectable as A Doctor
There is no other respectable job than working in the medical field. During the COVID-19 pandemic, there were many nurses who fought all odds to take care of the patients.
A 2020 Gallup poll found that 89% of the citizens voted nurses as "high" or "very high" in the categories of honesty and ethics.
You will have the respect of everyone around you plus a very successful health care nursing career along with being termed as 'heroes' in many highly traumatic situations.
Start Your Nursing Journey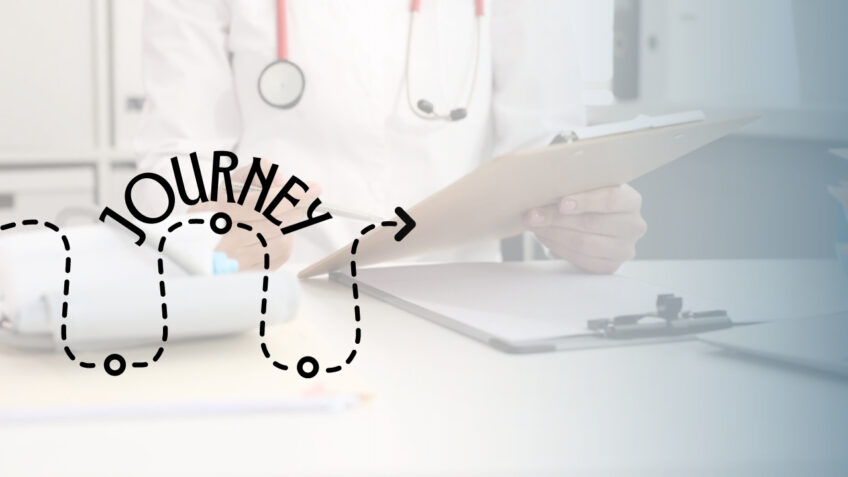 Hopefully, we were able to draw starting a nursing journey is an exciting and rewarding endeavor. Here are some steps to help you embark on your path to becoming a nurse:
Research the Nursing Profession
Begin by gaining a comprehensive understanding of the nursing profession. Learn about the different types of nurses, their roles, responsibilities, and the various healthcare settings in which they work. Explore the opportunities and challenges associated with a career in nursing.
Exploring the ethical benefits in health care nursing unveils the wide range of job duties and responsibilities that shape a rewarding career in this field.
Identify Your Goals and Motivations
Reflect on your personal motivations for pursuing a career in nursing. Consider your passion for helping others, your interest in healthcare, and your desire to make a positive impact on people's lives. Clarify your long-term goals and aspirations within the nursing field.
Choose the Right Educational Path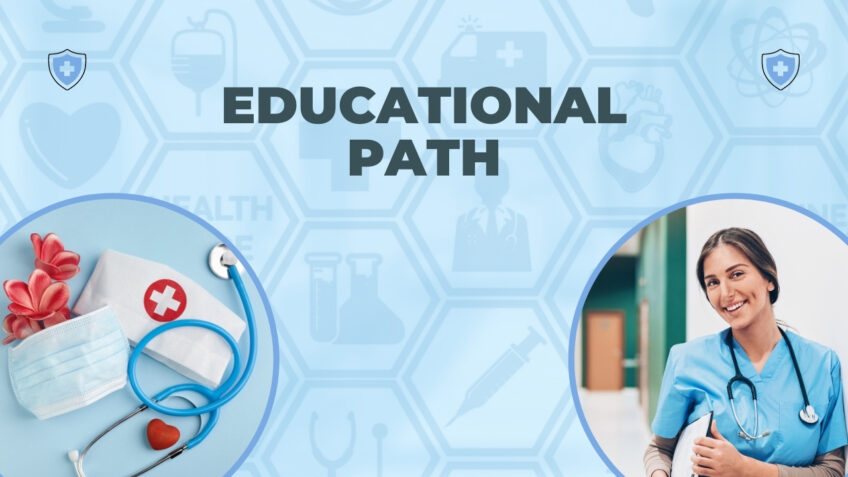 Determine the educational path that aligns with your career goals. Nursing programs can vary in duration and level of education, ranging from diploma programs and associate degrees in nursing (ADN) to bachelor's degrees in nursing (BSN) and beyond. Research different nursing schools or universities that offer accredited nursing programs.
Meet the Prerequisites
Each nursing program has specific prerequisites that need to be fulfilled before admission. These prerequisites may include courses in biology, chemistry, anatomy, physiology, and psychology, among others. Ensure that you meet these requirements or plan to complete them before applying to nursing school.
Apply to Nursing Programs
Once you have met the prerequisites, apply to the nursing programs of your choice. Be mindful of application deadlines and requirements, and prepare all necessary documentation, such as transcripts, letters of recommendation, and personal statements. Consider applying to multiple programs to increase your chances of acceptance.
Complete Your Nursing Education
Once accepted into a nursing program, immerse yourself in your coursework and clinical experiences. Embrace the knowledge and skills being taught, and actively participate in hands-on training. Take advantage of opportunities for professional development and networking within the nursing community.
Obtain Licensure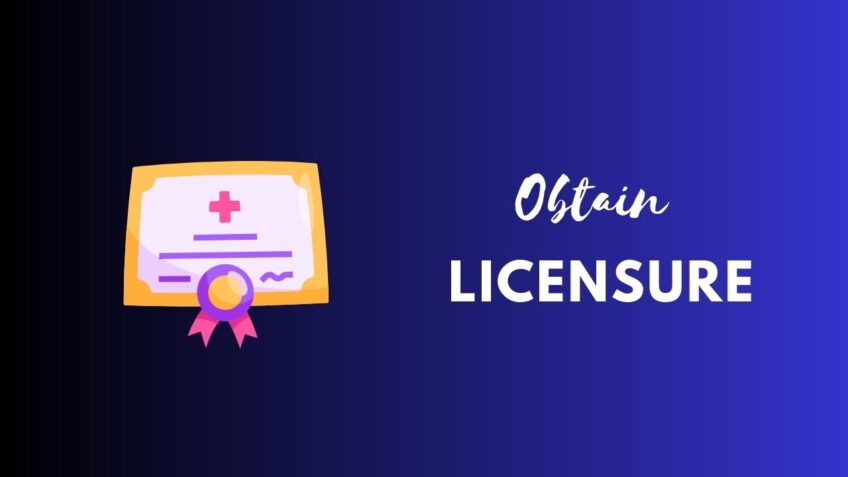 After completing your nursing education, you will need to pass the National Council Licensure Examination for Registered Nurses (NCLEX-RN) in order to become a licensed registered nurse (RN). Prepare for the exam by utilizing study resources and practice exams to increase your chances of success.
Continuously Learn and Grow
Nursing is a dynamic profession that requires a commitment to lifelong learning. Stay updated with advancements in healthcare, attend conferences, participate in continuing education programs, and consider pursuing advanced degrees or specialized certifications to enhance your knowledge and expand your career opportunities.
Gain Practical Experience
Seek opportunities to gain practical experience as a nurse through internships, externships, or entry-level nursing positions. These experiences will allow you to apply your knowledge and skills in real-world healthcare settings, further developing your competence and confidence as a nurse.
Cultivate Essential Nursing Qualities
As you embark on your nursing journey, cultivate essential qualities such as empathy, compassion, critical thinking, effective communication, and a strong work ethic. These qualities will enable you to provide excellent patient care and thrive in the nursing profession.
Conclusion
Awesome faith back into the nursing profession. There could be no better career option for you than nursing. Therefore, you should start with your journey with academics.
Try to be social and get connections in the medical field. This will assist in making the right choice of the job depending on the description, passion, and aptitude.

Dr. Sophia Harrison, an authoritative voice in the field of medicine, is not only the founder of the illustrious Fischer Institute but also its main content curator, bringing a treasure trove of knowledge and expertise to her readers daily.