What are the potential drawbacks and side effects of cashew nuts? Can excessive consumption of cashews lead to diarrhea? What happens if you eat too many cashews? While cashews are a nutritious snack rich in copper, magnesium, and phosphorus, as well as protein and beneficial fats, overconsumption and allergy can cause rare side effects such as bloating, constipation, weight gain, and joint swelling.
Some compounds in cashews have antimicrobial properties and may help to lower cholesterol levels and blood pressure, but moderation is key to avoid potential health issues associated with excessive consumption of cashew nuts.
Learn more about the potential disadvantages and side effects of cashews in the article below.
How Many Cashews Can I Eat A Day?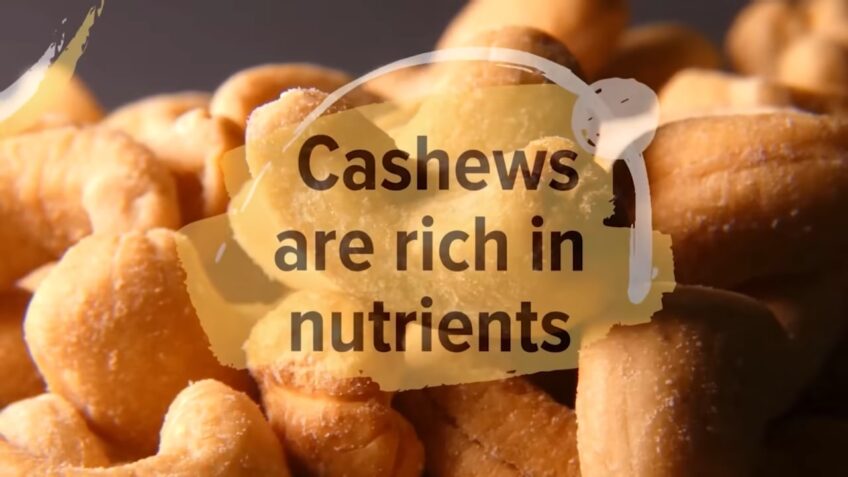 You can eat a moderate amount of cashews daily to enjoy their nutritional benefits without risking weight gain.
Nutritionists recommend limiting your consumption to 5-10 cashew nuts a day. If you are using cashews as a source of healthy fats and protein, you can consume 15-30 cashew nuts a day.
Cashews are rich in unsaturated fats and essential minerals like copper, magnesium, zinc, and iron, as well as vitamins K, E, and B vitamins.
Some studies suggest that consuming nuts like cashews can lower the risk of cardiovascular disease by reducing blood pressure and cholesterol levels.
Additionally, some vitamins and minerals in cashews, such as potassium, vitamin E, vitamin B-6, and folic acid, may help fight heart disease.
How Many Cashews Is Too Much?
Consuming over 40 cashews a day is considered excessive and can lead to overeating. However, athletes may be able to consume up to 30-40 cashews per day due to their higher metabolism and physical activity levels. It is important to stay hydrated by drinking at least 3 liters of water daily.
What Are the Side Effects Of Eating Too Many Cashew Nuts
Overconsumption of cashew nuts can result in various health problems, including:
Weight gain
Headaches
Bloating
Nutt allergy
Drug interactions
Although cashews are a good source of protein, fat, fiber, and minerals such as magnesium, zinc, and selenium, excessive consumption can lead to rare side effects. People with nut allergies should also be cautious when consuming cashews. Moreover, in some cases, cashews may interact with certain medications. Therefore, it is advisable to consume cashews in moderation and seek medical attention if you experience any adverse effects.
Weight Gain
Cashew nuts are high in calories and fat, which can lead to weight gain if consumed excessively. However, consuming cashews in moderate amounts is not likely to cause weight gain. The fats in cashews are primarily "good" fats, which can have a positive impact on our health. If you eat too many cashew nuts, the most common side effect you may experience is weight gain. If you are looking to gain weight, consuming about 30-40 cashew nut kernels per day may be helpful. Therefore, it is important to consume cashews in moderation to avoid potential weight gain.
Headaches
Headaches are a common side effect of consuming cashew nuts, as well as other nuts such as peanuts and almonds. Cashew nuts have been known to trigger migraines and cluster headaches due to their composition.
While cashews are generally considered healthy, some people may be hypersensitive to them.
Certain seasonal changes may also contribute to triggering headaches in some individuals. Cashews contain amino acids such as tyramine and phenylethylamine, which are beneficial for maintaining normal blood pressure levels and promoting a sense of well-being.
However, these amino acids may cause head pain in individuals who are sensitive to them.
Bloating
Consuming fatty nuts such as cashew nuts, which are high in fat, can cause bloating. Bloating occurs when gas builds up in the stomach and intestines, which cannot pass through the body by belching or flatulence.
If you overeat cashew nuts, they can delay stomach emptying and lead to gastrointestinal side effects such as bloating and changes in bowel movements.
Unfortunately, all fatty foods, including cashews, can cause these side effects in people with functional dyspepsia.
Most nuts contain compounds like phytates and tannins, which make them difficult to digest. Nuts also contain different types of fat, which can cause diarrhea. T
herefore, cashews may cause bloating in some individuals for various reasons.

Theodore is a prolific author at Fischer Institute, known for his insightful articles on health and nutrition. His expertise spans a wide range of topics, from the benefits of traditional foods to the latest in health trends, always aiming to educate and empower readers towards better wellbeing.