The Fischer Institute uses the Theragun to facilitate and enhance the treatment of patients and athletes before, during, and after exercise programs. Fischer Sports is now using the newest model the G2PRO which has some new features.
What is the Theragun?
The Theragun is a handheld device that vibrates at a high frequency with low amplitude of movement to stimulate muscles and help them perform more efficiently. Research has shown that muscle treatment leads to faster recovery from injuries and better overall performance. Fischer Institute utilizes the Theragun on a daily basis and our patients rave about the results.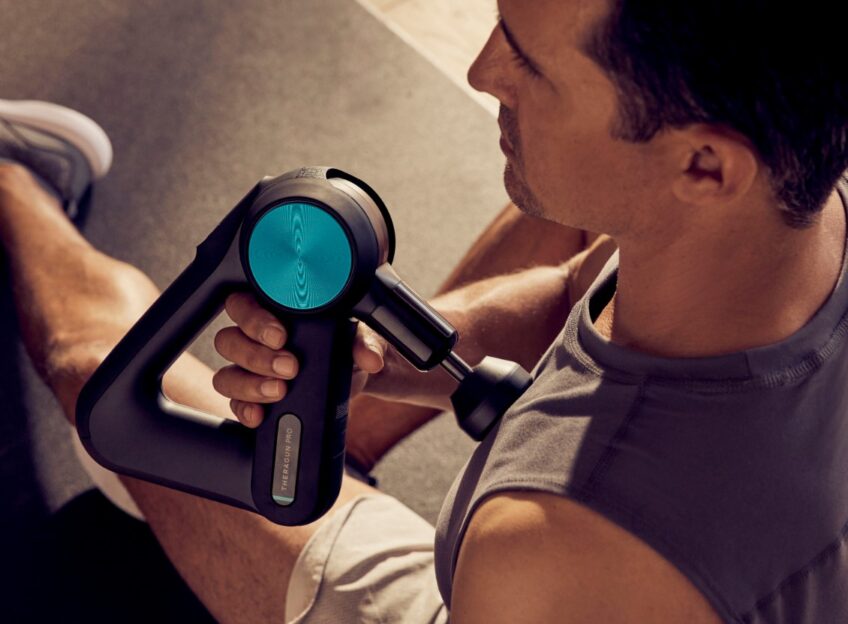 What is the treatment like?
Depending on the presentation of muscle tissue, patient response, and desired outcome Fischer trained employees will deliver appropriate duration and intensity ranging from 1-10 min. You will feel small vibratory oscillations targeting superficial to deep muscle tissue.
Features
Adjustable arm position– allows user to reach and manipulate otherwise difficult areas
Ampbits– different attachments to accomplish specific outcomes
Large ball-Designed for larger muscle groups
Standard ball-Designed for smaller muscle groups
Dampener– for tender and bony areas
Cone– for trigger points and small muscles
How is the Theragun used?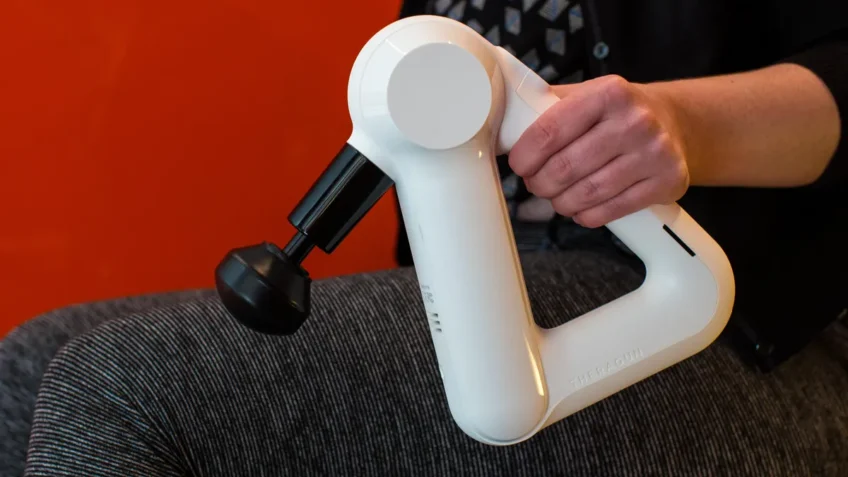 Oakland Raiders, First Round Draft Selection,, Gareon Conley using TheraGun pre-workout at Fischer Institute
Pre exercise
Increase mobility/Break up scar tissue
Improve muscle coordination
During exercise
Increase activation of muscles
Increase blood flow
Prevent muscle fatigue and soreness
After Exercise
Evidence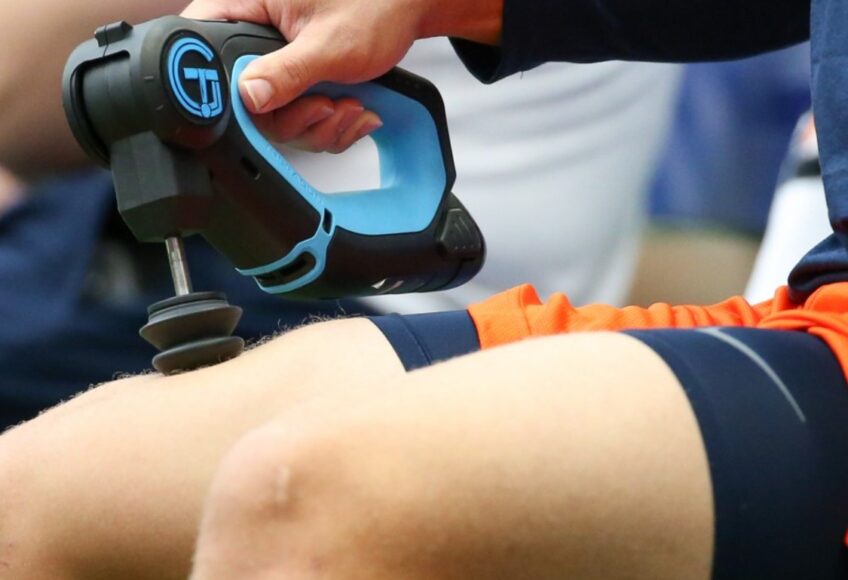 Myofascial release therapy and localized relaxation message have been found to be beneficial in treating upper and lower-extremity musculoskeletal dysfunctions [5]. Both techniques can be applied and supplemented through the use of the Theragun.
Several research studies have shown that massage therapy applied after repetitive exercises can help to reduce soreness and speed up recovery [3].
The Theragun is being used by high-level athletes across various sports because of how they are feeling before, during, and after treatment sessions.
Massage improves blood flow to the site of pain, thereby improving lactic acid clearance earlier and providing more efficient repair of micro-injuries to the muscles, connective tissues, and tendons [3].
In people receiving STM, it has been found they have an increase in the number of neutrophils – the type of white blood cells involved in tissue repair, and cortisol levels – another measurement that if elevated helps to reduce inflammation [4].

Astrona Knight is the Editor-in-Chief at Fischer Institute, where she shares her extensive knowledge on health and wellness topics. Her insightful articles cover everything from diet and nutrition to mental health, providing readers with practical tips and the latest research findings.