We are not the official website of Fisher Institute anymore.
Meet the Founder and Owner of the Fisher Institute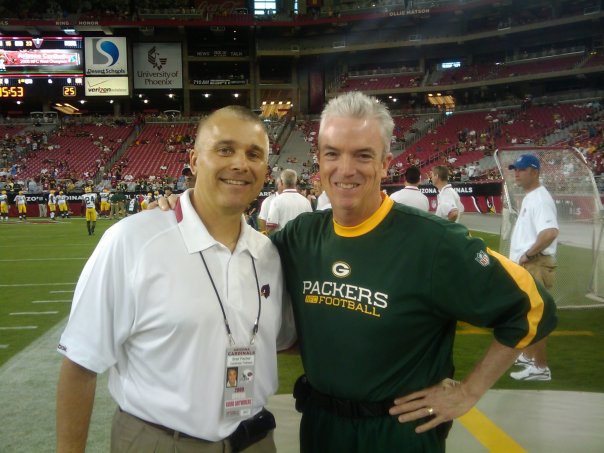 Brett Fischer, along with his wife Stephanie, founded the Fischer Institute in 1997. Brett is a trusted, Licensed Physical Therapist, Certified Athletic Trainer, Certified Strength and Conditioning Specialist and Certified Dry Needling provider. He is the ONLY provider in the state of Arizona to provide FDA-approved Blood Flow Restriction Training.
He is also currently the staff Physical Therapist with the NFL's Arizona Cardinals. Athletes from all over the world travel to Arizona and entrust Brett and his team to increase their performance on the field and for physical therapy needs to get them back in the game as quickly as possible. The Fischer Institute was named one of the top 20 physical therapy providers in the country by Expertise. Brett won a 2013 Sports Emmy for his work with NFL UP!
Fisher's expertise is highly sought after by the best athletes in sports and while he is honored to serve them he is equally passionate about improving the quality of life for his own community in Phoenix. His goal is simple: provide world-class, cutting-edge physical therapy for anyone looking to upgrade their quality of life and live pain-free.
Brett is the creator of the Ab Dolly which was named by ESPNW as the Must-Have Gift for Every Athlete in 2016. Men's Fitness named the Ab Dolly as 1 of 20 best gym products in 2015. The Ab Dolly is an effective and versatile abdominal device sold nationally and internationally and can be found in Walmart and Target stores.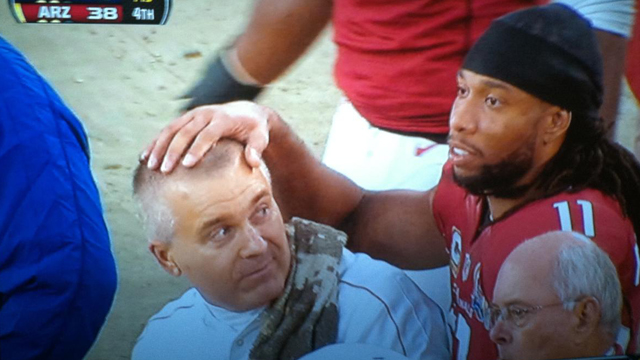 He has won many awards such as assisting in the Comeback Athlete of the year award in 1998 with the rehab of Hall of Famer Randy "Big Unit" Johnson as well as winning a Television Emmy in 2014 for his work with the NFL.
Brett received the 1997 Training & Conditioning Magazine Professional Athlete's Comeback Player Award/Medical Team for the comeback of future Hall of fame pitcher Randy Johnson. He has worked with the University of Florida, New York Jets, PGA & Senior PGA Tour and the Chicago Cubs.
He has served as a consultant with the San Francisco Giants and Los Angeles Dodgers and currently provides sports performance training and rehab to MLB, NFL, NBA, NHL and world-ranked tennis players. Brett's expertise has led to national speaking engagements, television, internet and radio appearances and he has been mentioned in periodicals such as ESPN the Magazine, Sports Illustrated, USA Today and the New York Times.
He and his wife Stephanie reside in Phoenix and are busy raising four boys of their own in addition to caring for their Fischer Institute family.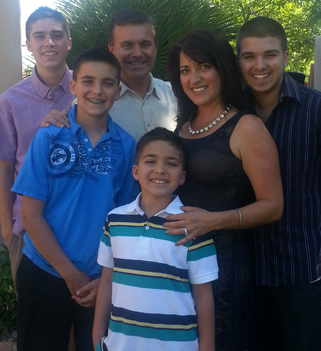 Notable Testimonials
"I believe Brett is the authority on training athletes because he not only trains your body, but he trains your mind and spiritual balance. If you have the opportunity to work with Brett Fischer, I would take full advantage of it."
Larry Fitzgerald
Arizona Cardinals Wide Receiver, 2016 Walter Payton Man of the Year Award
"I wouldn't have been the same without Brett's help! Thanks Brett!"
Kurt Warner
HOF Quarterback, Super Bowl Champion, 4 Pro Bowl Appearances
"I am thankful for all of Brett's hard work and patience with me."
Maria Sharapova
Tennis Super Star
"Fischer Sports is Simply the best in the biz! I can't thank them enough for everything they've done for my career."
Randy Johnson
HOF Pitcher, 300 Career Wins, 5x Cy Young Award Recipient
"Brett's understanding of functional sports therapy, as well as strength and conditioning is second to none in minor and major league baseball. We have and will continue to utilize his expertise in assisting our players"
Stan Conte, PT, ATC
Former San Francisco Giants, Los Angeles Dodgers Head Athletic Trainer

Astrona Knight is the Editor-in-Chief at Fischer Institute, where she shares her extensive knowledge on health and wellness topics. Her insightful articles cover everything from diet and nutrition to mental health, providing readers with practical tips and the latest research findings.